Weekend Update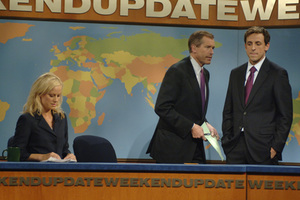 It's too overwhelming to give a proper session report for the THREE events I played games at this weekend. Here's my "sum up" of what I played:
--Jeff & Amy's on Friday --
(My) Amy and I made it to Jeff and Amy's since my in-laws were in town as free babysitters. Not having family local, it's a big treat for us to get out together. Much fun was had, including:
Celebrities (the all musical version, at least on my team)
Pitchcar
Werewolf
Bang / Dodge City
--My house on Sunday--
Predict-The-Oscar-Winners
Race For The Galaxy
Hollywood Blockbuster
Bang / Dodge City
--Monday Evening @ Dragon's Lair (with TWO new visitors - great to meet you, Rob and Travis!) --
Pandemic
Wicked Witches Way
Hart an der Grenze (I couldn't remember the name of this one, so I just did a Google search for /board game illegal goods bribe/ and it's the first match.