Save yourself!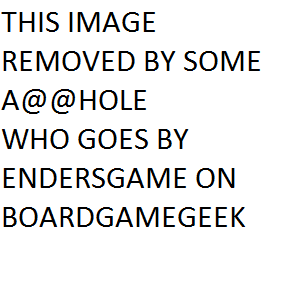 We had a reasonable turnout last night, albeit not the expected one. Scott beat me there, but we played a game of Jambo while waiting. After all the buying and selling was done, I won by about 10 gold nuggets.
Chris turned up straight from NYC, and so we whiled away the next few minutes with a game of Race. This time I ran away from it, instead of with it, and both Scott and Chris crushed me. Scott, moreso. By this point Sean and Dennis had arrived, so Scott and Dennis went to famous back-room field for beisbol, and I broke out Air Baron. Michael has mentioned before how his group takes 7-10 metric hours to play this, but we did the rules and game in about 60-90 minutes, as Don Greenwood intended. It's a simple game, with some skill but lots of luck. For example, Chris went into fare war, took over about as many spokes as he could pay for, then went out of fare war on his next turn, having lost no income. Later on I went into fare war, crapped out on my first roll, and then lost $60 (when DFW, DFW's foreign route, Charlotte, and one of the my chits) showed up.
That was, as they say, poor planning on my part. Chris' strategy worked better, so he won.
We still had time, and three players, so we tried Lost Valley again. I'm enjoying this more, now that we're speeding up. Winning didn't hurt.
At this point, Beisbol was called on account of darkness, so Dennis joined us for Rette Sich Werr Kan (aka Lifeboats). Many people were thrown to the sharks, shenanigans were invoked and, at the very end, everyone told Sean there was an island just over the horizon, and his two sailors should swim for it. He believed us, so he lost. Since Dennis and I were the early leaders, that meant that Chris won. That's how negotiation games work.
After that, it was lamarkian poker for a few hands. I kept winning, to the disbelief of all (including one hand where I won by having 8-8-8-4, when nobody else had better than a pair). Finally, on the last hand the others had tired of having their tails cut off repeatedly, and Dennis won.
You've got a day or two left for lists, and don't forget to bid on my stuff for sale (no link, because BGG is down).
Labels: air baron, jambo, lost valley, Race for the Galaxy, session report