Le Lundi Est Mort, Vive Le Lundi!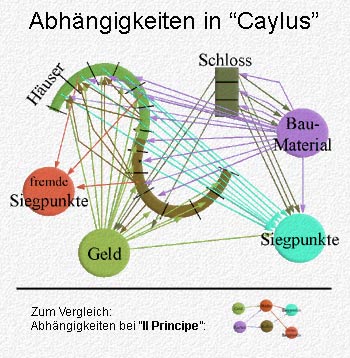 Well actually, Lundi n'est pas mort. Today we had a good showing: me, Michael, Jon, Jeff, the newest member Sean (hey, it was a pleasure even though you pummelled me in Bang), Rick, and even my brother came by and joined us for Bang.
Jon and I got there first around 430pm and started to setup our 12th or so game of Combat Commander, when we decided not to play it because Michael called that he was coming. Sean soon after showed up. So Jon, Sean and I played Yspahan. Jon ran away with it, while my super 23 point (!) move on the last scoring phase tied me with Sean for second. Cool game.
We then played Bang! when my brother, Jeff, and Rick showed up. Once again I was the Renegade left alone to deal with a deputy (Sean) and the Scheriff (Sean....who kept stealing/discarding all my cards for the whole game....it was still a pleasure meeting you though.... or was it?). Needless to say, I was but a mere smear on the wall after Sean fired his Volcanic multiple times in a row.
We then played Smarty Party, and HEY...I didn't lose! I actually enjoyed it. I think having pulled too many sports categories during my first game a few months ago, 'tarnished' my opinion of it.
After that we split up into two groups: Jeff, Jon and Sean played Ra (outcome?), and Rick, Michael and I played Caylus (!). Michael ran away with it using everything he had saved for 3 (?) rounds on the super 25-victory point building. Then it was left to Rick and I to fight for second. A surprise statue (Prestige building) purchase on my part helped me get second. Good game that doesn't get played enough IMO. Ok, not monthly, but I could play it a few times a year.
And last but not least, we played two games of Looping Louie. I won both! Perfect game to close a great Monday night session. And once again, welcome Sean.
Labels: session report