Sess Rep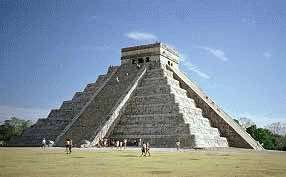 So we played quite a few games last night. Any night were I get to play 3 or more is always a good gaming night.
I got there at 7pm....just in time for a 4 player San Juan (Michael, Jeff and a new gamer, Richard). As I've said before, nothing like playing a game were no rules need to be explained.
Then we moved on to 3 games I had never tried (...sweet). First we tried Tikal. Very interesting. Cool mechanics. We had the same 4 players take on this one. It is very intuitive, fun, with many strategic options, and with just the right amount of luck. Of course, the fact that I wooped everyone does skew my view of this game. Hehe.... But seriously, it had some really cool mechanics that went well with the whole "exploration" theme. It could have probably been 15 minutes shorter (or maybe I was feeling pressure from some bystanders that wanted to play a big group game)
Then we tried For Sale with Jon and Simon added to the mix. This ended up being another auction game that has won my heart over (first one was Ra). Kendahl, mr auction gamer, you need this one (if you don't already have it). It just ooooozes psychology. Great fun.
And last but not least, at 10pm, when my brain was somewhat fried, we tried Ricochet Robots...
what a game!
is all I can say. This is the first time ever I've literally felt my blood pressure rise while playing a game. It was a real rush.... really really taxing on my neurons. I still stand my statement: this is a Euro-party game... Gaming-geek-euro-party game. The time pressure, the tension to be the first to blurt out an answer or try to outwit your opponents; this is what to me makes it feel like a party game (and that's not a bad thing! au contraire). Granted, it lacks that "universal" appeal that is standard in your run-o-the mill party games. It may be a little too hardcore for the lay gamer.
Another one for my wishlist.